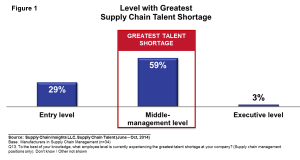 Inkoop en supply (chain)management lijken nog niet toekomstbestendig. People matter most, en juist daarin ligt een stevige uitdaging.
Om verschillende redenen  is er sprake van een tekort aan skills op tactisch/strategisch niveau (zie artikel). Onze vragen: Welke skills zijn er nodig, is er binnen een team of een organisatie een visie hierop?  Is die visie gekoppeld aan de toekomstige doelstellingen?
Wat is de future mode versus current mode of operation? De moeite van het onderzoeken waard en we nodigen u uit om uw aanpak een boost te geven om uw succes in inkoop ook in de toekomst te bestendigen.